Global Bersih's Forum in Paris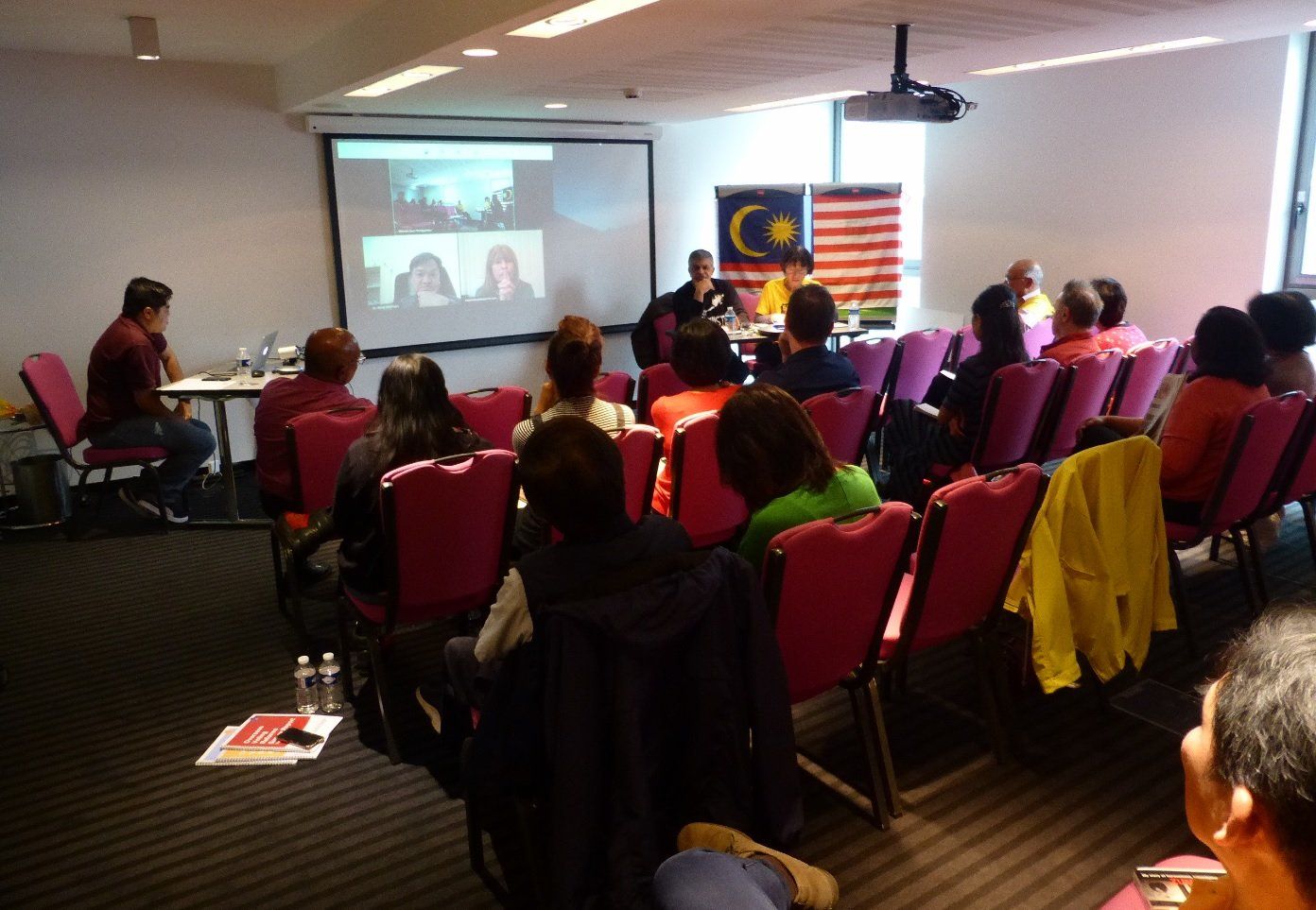 Forum with Zunar, Dr Wong Chin Huat, Clare Rewcastle Brown and Prof Bridget Welsh
On 5 October 2019, Global Bersih and Bersih France organized a "Malaysia Baharu" forum in Paris, France. We had representatives from Bersih Netherlands, Bersih Germany and Bersih Switzerland gathered in the Holiday Inn hotel for the forum.
Among the points taken from the forum:
a) The centralization of power on one person (Malaysian Prime Minister) is still worrisome for many Malaysians
b) The current government is losing support from the people who have voted for them in the last General Election because of unfulfilled election manifestos and promises. For example, the abolition of the Sedition Act is still not done.
c) The infighting and disagreements within the current PH coalitions is impacting their implementation of the promised reforms
d) Quality of education and racial divisions in Malaysia continue to be major concerns of all Malaysians
e) The current government needs to find the "middle ground" to make and implement policies that benefit all Malaysians regardless of race and religion
f) Instead of getting political support based on race and religion agendas, the current ruling coalitions need to start to get support based on hope and new reforms as agenda.
g) Global Bersih as a civil society can highlight and continue to press the government to "get their act together" to fulfill their election promises and manifesto.
After an exciting forum, we had a drawing demonstration from Zunar and later the drawing was sold in an auction to the highest bidder. Proceeds were then donated to Global Bersih to continue their cause for a better Malaysia.
We had also a great and enjoyable dinner with Zunar and participants from Netherlands, Germany, France and Switzerland.
Kudos and well done to Bersih France for organizing and hosting the event!