Malaysia Day 2023 Film Screening: Maryam Pagi Ke Malam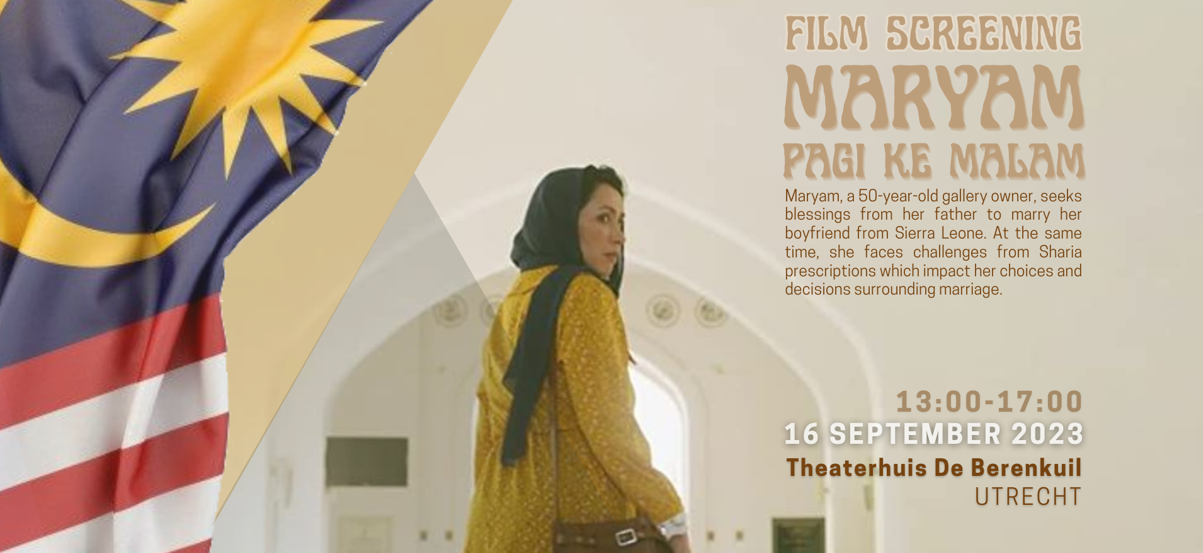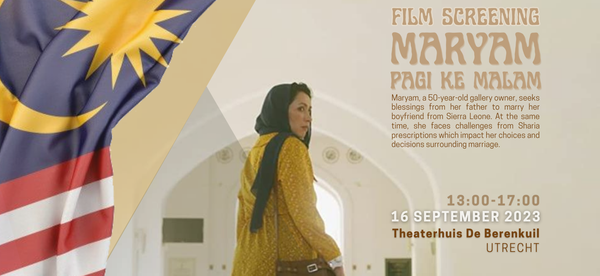 Malaysia Day is held on 16 September every year to commemorate the establishment of the Malaysian federation on the same date in 1963.It marked the historic union of Malaya, North Borneo, Singapore and Sarawak as the Malaysia that we know today. Nevertheless, Malaysia Day is also an opportunity for us to come together and hope for a more just, peaceful and democratic Malaysia.
Come and join us to celebrate this day in Utrecth! We will be watching a Malaysian Film, "Maryam Pagi Ke Malam". Here is the trailer:
We will also be preparing Malaysian kuih and favourites (pre-order only)!
Hurry, register and we will keep in touch on more details!
Agenda:
1:00pm - Registration and pre-film drinks
1:45pm - Film Screening
3:15pm - Zoom discussion with film director/team and drinks
4:00pm - Makan-makan and sembang-sembang
5:00pm - End
Details about the film
Title : Maryam Pagi Ke MalamDirector: Badrul Hisyam Ismail
Writer: Badrul Hisyam Ismail * Faisal Terani
Stars: Sofia Jane * Vanida Imran * Pekin Ibrahim
Length.: 103 minutesLanguage : Malay with English subtitles.
Synopsis: Maryam is a 50-year-old woman of Muslim origin who comes from a wealthy family with aristocratic ties. Beautiful, intelligent, and serene, she is an art gallery director. She meets a young African man from Sierra Leone at work, whom Maryam wishes to marry. In this carefully paced drama, where cats and durian fruits become recurring metaphors, Badrul Hisham Ismail gives us a highly harsh portrait of society. Maryam shows us how the hypocrisy inherent in power structures infiltrates the hearts and minds of people with devastating effects.
Tickets are available here (link)
We will be selling Malaysia kuih and nasi lemak at the above event.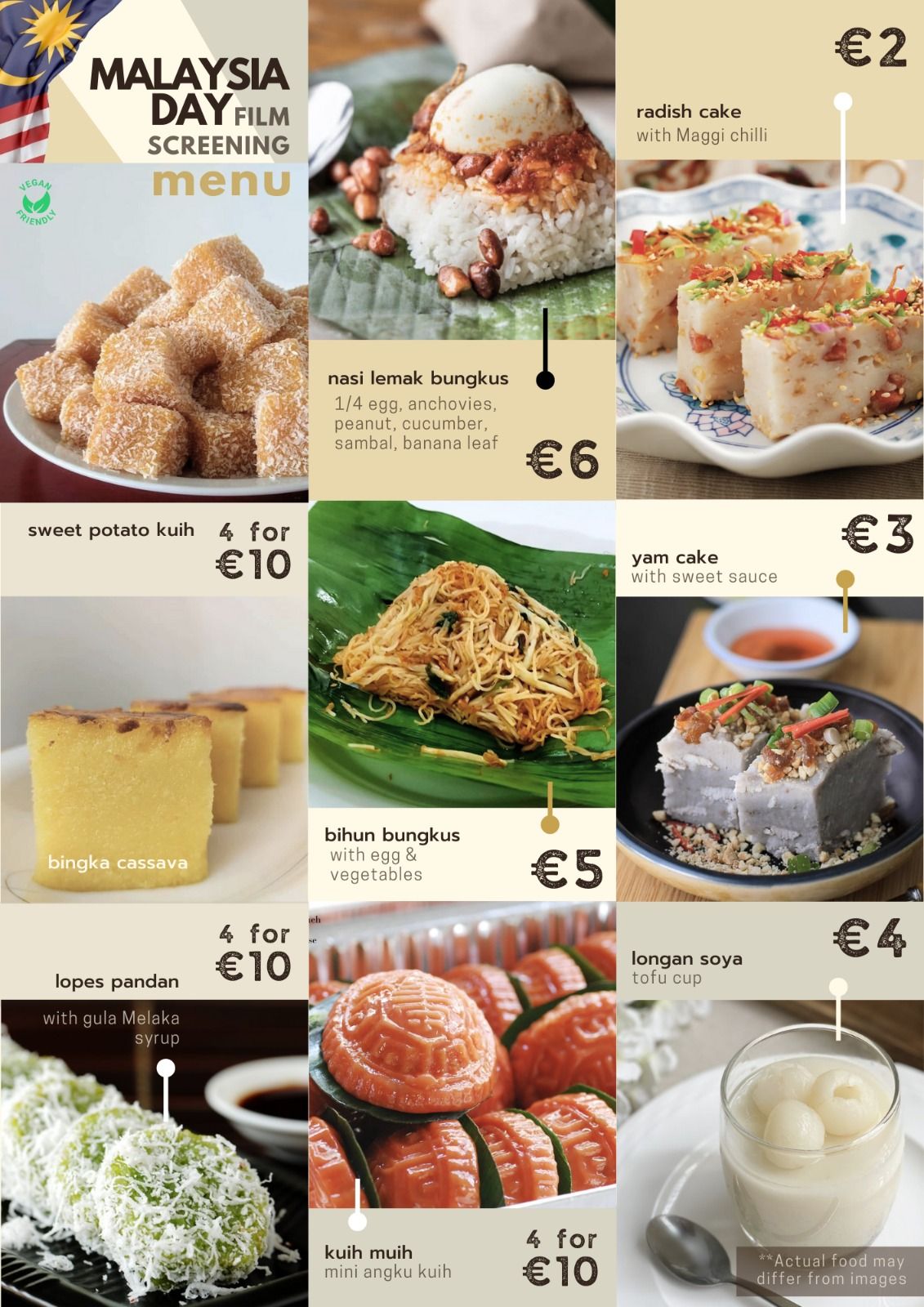 Spreadsheet to pre-order : https://docs.google.com/spreadsheets/d/1--WC-3clMhxEn4WzziZimzEO1SImaxbIJ2yOLl3I9B4/edit#gid=0