Bersih Netherlands Gathering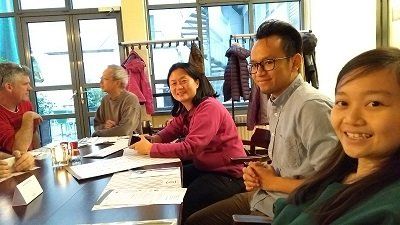 A small group of us gathered today in Dudok (Den Haag) to catch up with like-minded friends. This meeting was special because we to get to know new people we met from the movie screening in September. Among other things discussed are :
Report on total donations collected so far from the charity movie event. It was agreed that some of the proceeds will be given to the movie maker and Global Bersih, and remaining will be used to cover our operational costs
Proposal from Global Bersih on teleconferencing build up towards the GE14
Demo of the progress of our Incident Reporting tool
Planning for the next event
It is always energizing to exchange ideas!  Do come and join us for our next events. Email us at contact@bersih.nl.