Another political casualty in Malaysia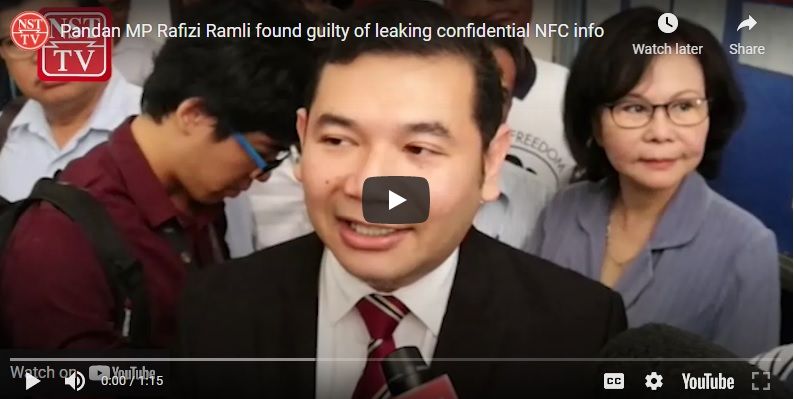 It is a sad day that we have another case where the ones who expose corruption are punished and the corrupt are still free and flourishing (Tan Sri's and Datuk Sri's). News on MP Rafizi Ramli and a bank clerk sentenced for 30 months jail: https://www.nst.com.my/news/crime-courts/2018/02/332922/rafizi-ramli-jailed-30-months-breaching-bafia-nsttv
We lost another good lawmaker in the next General Election as MP Rafizi Ramli is not able to stand for the election when he is in jail.
We would like to plead to those Malaysians who qualify to vote for the next GE14 (going to happen the next few months) to either go home to vote or to cast your vote via postal voting.
See below a sample of postal ballot released by Sinchew Daily:
Link to Sinchew's article.
What you need to do as a Malaysian living overseas?
1. Check your status at https://pengundi.spr.gov.my/
2. If you are already registered as a Pengundi Tidak Hadir , then contact the embassy for information on voting . If not , you will have to register using Borang 1b – even if you have registered for the last election : http://www.spr.gov.my/sites/default/files/Syarat%20dan%20Borang%201B.pdf
3. After sending your Borang 1b – check your status online from time to Time to check for any updates on your status .
4. When the General Election is called, your ballots will be sent to your overseas address. You will have to send the ballots back to the officer in your constituency. ( instructions will be included)
—————————————————
This is a write up of our recent Q&A session with Maria Chin Abdullah. You can access this news at Malaysia Insight. Please share with your friends and Family in Malaysia.
https://www.themalaysianinsight.com/s/36059/
Let us know if you have any questions at contact@bersih.nl
Salam Bersih!
Bersih Network Netherlands